Who are we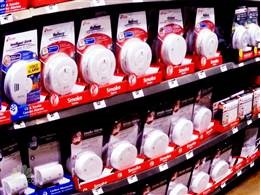 Contact United Electrical Services - 03 8361 5889
United Electrical Services welcomes your feedback and enquires. For assistance or to speak to a UES representative email or call us today.
Email - info@unitedelectricalservices.com.au
Licensed Electrical contractors
Registered with Energy Safe Victoria - Insured and licensed electricians in Melbourne, United Electrical Services are Registered with Energy Safe Victoria they are licensed to carry out all types of electrical work. Stephen Skec and his team of electricians have many years experience with smoke alarm testing & installation choosing and the right smoke alarm fitting, in fact there is over 25 years with smoke alarm design and installation methods.
You can be confident that Stephen Skec and the team at United Electrical Services will install and supply you a smoke alarm that will provide many years of trouble free usage and United Electrical Services backs this claim by offering you a life time installation guarantee. With a great network of wholesalers across melbourne and Australia you can be rest assured that Stephen Skec will see to it personally that you will be provided with different budget choices of smoke alarm testing and installation.
Smoke alarm sales and installation Service
All smoke alarms supplied come with manufactures warranties, United Electrical Services guarantees all installation for life so you can be rest assured that our work will be completed in a professional manner.
We always supply smoke alarm units that meet Australian Standards and have a good reputation and quality about them and can also supply any specific alarm detector to your needs.